Welcome all of you to Fabled Duel Academy (CSA). We here in FDA strive to have a fun academy. Though with fun comes rules still that we have to go by. We have to remember this is also a children site and we can't be exposing them to such innapropriate behavior. There are some basic rules here (Of course there is rules everywhere). These are the rules: 


No Spamming anywhere on the forum.


Bumping old threads is disallowed without staff permission.


No posting about or using racial derogatory remarks on the forum, doing so will result in immediate IP Ban from the forum indefinitely.


Sexual Content is prohibited both written and pictorial, and any offense will result in immediate IP Ban from forum indefinitely.


No posting information or advertisements about other forums without the permission of an admin.


No major flaming or trolling upon the chat, flaming is disallowed entirely, while harmless trolling is allowed with strict scrutiny.


Multiple Accounts are not advised, and caught creating multiple accounts and all accounts will be banned indefinitely.


If you do any of these, there will be consequences. You can get chat, forum, or universally Banned (Temporary or Banned Forever). So try your best to follow these rules. Any questions you can ask our Administrators, Moderators, or other forum members.


1st Offense: Formal Warning.
2nd Offense: Temp Ban for X Amount of Hours/Days/Weeks[Dependent on Offense].
3rd or Repeating Offense: Official Chat, Forum, or Universal Ban Indefinitely.

Again may we remind you we strive to have fun all the time on this site and we hope u do the same. Thanks

_________________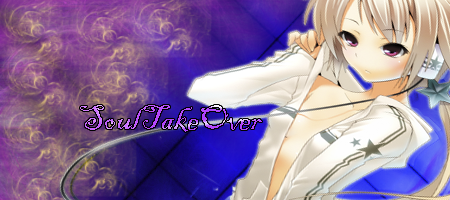 SoulTakeOver

Game Master





Posts

: 55


Duel Points

: 935


Join date

: 2013-09-21


Age

: 25


Location

: portug4l




Similar topics
---
Permissions in this forum:
You
cannot
reply to topics in this forum